The year is 1869 and the beloved Astronomer and his wife have lived and worked side by side, as constant companions in their quaint little town for many years. Over time, the nature of the scientific experiments, which pushed the boundaries of the known universe, became more and more erratic…until one day it all went tragically wrong.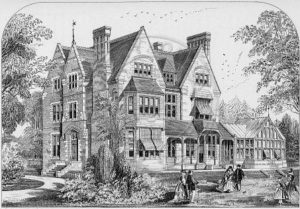 The Astronomer, gripped with grief, released his loyal Caretaker after years of faithful service.
Now, left alone in the manor, he has become a recluse, shrouded in mystery. The glorious home of the well-respected Astronomer and his wife has crumbled with neglect.
The townspeople have grown concerned. The well-being of their friend, the Astronomer, has left the townspeople unsure of what, if anything, they can do to help him.
They need our help! Can we find the clues, solve the intricate mysterious puzzles with logic, and luck before time runs out for the beloved Astronomer?
JOIN US
Date: Saturday, September 30, 2017
Time: 6pm-9pm
Cost: $10/pp Spaces are limited, so RSVP is required!
RSVP: Amy Kunkle (amybkunkle@gmail.com) or Tia Stocks (tia.stocks@gmail.com)
Small Print
You will not need to dress in period costumes, nor will you need to learn a character or given a script to memorize.

Please dress comfortably and be prepared to laugh and think quickly!

The cost covers the cost of the game, heavy refreshments and a donation back to the Garner Woman's Club

Spaces are limited, so please register early. Gents are welcome if you want to bring your fellow